Columbia Predator Tactical Set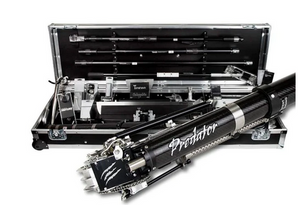 The NEW Tactical Set makes moving to Automatic Taping Tools easy! Every taping tool you will need to completely finish a house comes packaged inside our durable, rugged Road Case. This set takes the guess work out of choosing the perfect drywall taping tools kit.

Note: Columbia Automatic boxes do not fit in Road Case.
Includes
Road Case (RC)
Predator Automatic Taper (PTAPER)
10" Flat Box (10FFB)
12" Flat Box (12FFB)
Matrix Handle (MH)
7" Tomahawk (TSB-7)
24" Tomahawk (TSB-24)
8" Throttle Box (8CFB)
3" Anglehead (3AH)
Hot Mud Pump (HMP)
Box Filler (BF)
Gooseneck (GN)
Corner Roller (CR)
Angle Head Adapter (AHA)
3" Nail Spotter (3NS)
Columbia One Handle (C1H)
Columbia One EXT (C1HEXT)
Sander Head (CS)
Twist Lock Handle (TL3-8)
Tomalock Adapter (CLTHA)
Repair Kits: AHR-K, FFBR-9-10, FFBR-9-12, FFBR-7-7A, CTR-1