Columbia 8" Inside Track Fat Boy Box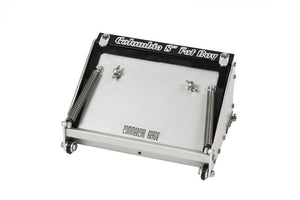 Columbia offers the widest range of high quality Flat Boxes in the world. From our 5.5" specialty box to our 14", they are all star performers. Well-built and fine-tuned to offer great flat joints for years. We have been told for years that our boxes are the smoothest finishing and easiest to push.
The Inside Track Boxes are no exception. Best used on hard to finish areas like bead, butt joints that aren't fully dry and ceiling pot lights, this box is sure to make your tricky areas much simpler.
FEATURES:
Available in 8", 10" and 12" Fat Boy sizes
Hand made from U.S. billet aluminum and steel components