Columbia 42" Cam Lock Compound Tube Syringe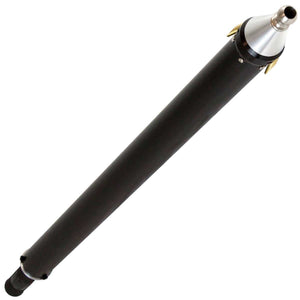 Columbia Compound tube is compatable with any Standard Applicator/Direct Fluser or the Columbia Angle Head. Cam Loc tube has clips at the base of the tube for easy cleaning.
Our Cam Lock Tube is so simple and so positive we would not recommend using any other tube when it comes to fast set compounds. The brass cams easily find and lock to the stainless ring using the same technology as a firehose.
FEATURES:
Brass cams on a stainless steel lock ring
Quick remove bottom for complete cleaning
Hand made from U.S. aluminum and steel components