Columbia 12" Fat Boy Box (automatic)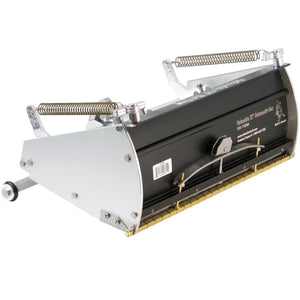 Columbia offers the widest range of high quality Finishing Boxes in the world. The Automatic Flat Boxes reduce the need to push the compound on to the wall. By engaging, the box springs put pressure on the compound chamber requiring only a light push to operate the box. Well-built and fine-tuned to offer great flat joints for years. We have been told for years that our boxes are the smoothest finishing and easiest to push.
Note: Columbia Automatic Boxes do not fit in Road Case.
FEATURES:
Available in 8", 10", 12" & 14" regular and 8", 10" & 12" Fat Boy sizes
Engaging axel creates pressure on mud release
Over 50% easier to push
Great for vertical flats
Bead wheel protects axel from wear while running box on bead